I know we dont normally touch on serious subjects here, but I'm going to now.  
October 15, 2015
That was the day my stepson took his last breath.   No, he wasn't in an accident.  No, he didn't have some incurable disease.  But yet he did have a disease - ADDICTION.   I'm not posting this to seek sympathy or condolences.  I'm posting this in hopes that anyone reading this who is suffering from addiction can get the help they deserve and need.
Many of you have gamed with him - Tonymusico or dimebagtony.   Some of you even have him on your friends list.   He's no longer gaming - anything.  He played a game with drugs and LOST.   There is no revive.  There is no respawn.  GAME OVER.
His story is simple and like many, many others.   He was hospitalized a few years back with appendicitis and was prescribed some narcotic pain killers upon release.   This began his addiction.    He got hooked.   His body craved the high the prescription pain killers provided.   He started buying them from friends, because he always needed more . . . more . . . more.  More pills.   More pills than his doctor could prescribe.   He started stealing to feed this addiction.   He could never get enough to satisfy his body's needs.  
Finally, the government tightened the ropes on prescription pain killers - mostly opiates and narcotics.   These new regulations led many addicts to heroine.   Heroine, the cheap pain killer, but also the unregulated pain killer.   See, with a pill, you always knew what you were getting, but with heroine, it was a crap shoot.   It could be weak or it could be strong, you never knew.
Tony struggled with this addiction for many years.   We helped him fight.   We fought with him when he gave up.   We supported him the best we could.   It wasnt enough.   The night Tony died, he wasn't looking for heroine.   He was asking friends for a pain killer.   One pill - thats all he wanted.   Sleep, the pill would allow him to sleep.   He had just started collage.   He hadnt used heroine in months.  He was winning his battle.  But, none of his friends had a pill.   One friend did have heroine.   Tony said NO to that friend several times that night.   He did not want that.   He was better than that, but in the end, it was his only option.   He needed a fix, something to relive the pain.   Heroine was the only choice.    He shot his fatal dose around 5pm that night.   We found his lifeless body about four hours later.
He left behind two beautiful boys, my grandsons.  He also left behind a lot of hurt.   Hurt that didnt have to be.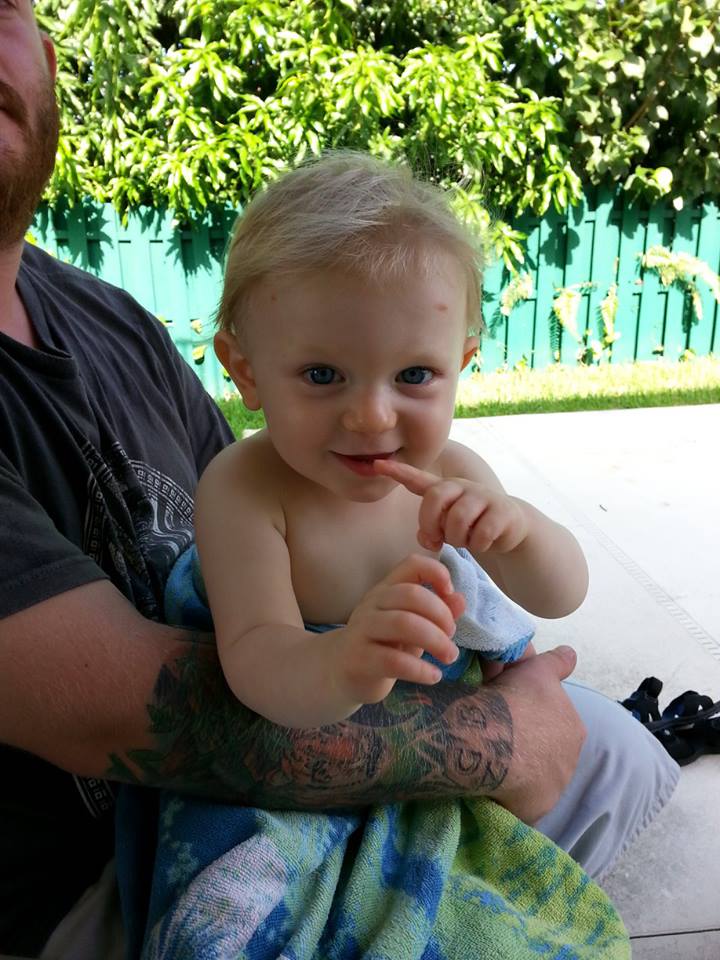 Tony was a very talented musician, singer, songwriter.   Below is an original he wrote about his fight with addiction.  
If any of you are struggling from addiction of any kind, I welcome you - I beg you, to PM me.   This disease of addiction, specifically heroine addiction, has taken a very strong hold in almost every community.   We read of several local overdoses EVERY DAY.   I've dedicated my free time over the last year to help those in need.   I'll be helping for a long time to come.   If you need help, simply reach out.
Thanks
Grave



Posts

: 80


Join date

: 2013-04-17



Grave, I am so sorry for your loss. I do remember you mentioning him from time to time. As some of you know, I'm an Alcoholic, always have been, always will be. The difference between me and Grave's step son is that I did get the help I need to stay sober. So the same as Gravy, if you are struggling, ask for help. You can PM me anytime and I'll help as well.
_________________
Shane
aka STP_SGM_Plumley

Admin




Posts

: 6063


Join date

: 2009-11-12


Location

: Nantucket, MA



I'm honored to have know you both over the years and share in your lives, also with the lives of others here. Respect to you and thank you for the friendship and fellowship that you show and willing to share. Peace!
Master Hunter





Posts

: 3741


Join date

: 2009-11-17


Location

: Enid, Oklahoma



---
Permissions in this forum:
You
cannot
reply to topics in this forum